Our Botox Lakeway Services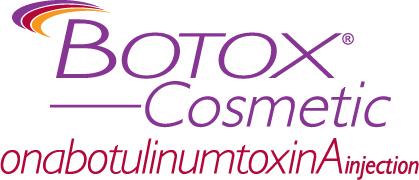 Our Botox Lakeway Services
When it comes to receiving Botox injections there are many providers to choose from, all with varying qualifications.  At Hill Country Cosmetics our focus is on you as an individual and your unique anatomy.  Everyone has different tissue movements and different dosage requirements to achieve their desired look.  And like different individuals, each side of your face is not the same as the other.  We take all of this into account when treating you with Botox Cosmetic.
What is Botox?
Botox is a purified protein that is injected into the target tissues at very small doses to temporarily block the nerve impulses to facial tissues that create dynamic facial lines (wrinkles created with movement).  Over time, our facial movements create persistent lines in the face over the tissues that contract to make those movements, most notably in the forehead as horizontal lines, between the brows as "angry" line and around  the eyes as "crows feet".   After receiving Botox injections facial movements are still present, but much more relaxed, leaving the lines relaxed and less visible.
Our Botox® Treatment
Botox injections are very fast and simple  The injections are administered using an ultra-fine needle inserted directly into the tissue being treated.  We even go that extra step to ensure your comfort by applying topical anesthetic or cold compresses to alleviate any pain associated with the injections.  Most people may return back to their usual activities immediately after receiving Botox injections.  Common treatment areas are the creases between the brows ("angry lines"), lines around the eyes ("crows feet"), forehead lines (horizontal lines on the upper forehead), and lips lines ("smoker lines"). The injections decrease the ability of the tissues to contract thereby softening the existing lines and preventing them from getting deeper.
The effects of Botox can be seen as soon as 3-5 days after treatment, taking as long as 14 days to achieve their full effect and last approximately 3-4 months. Over time with repeated injections the tissues become weaker and static facial lines (lines and wrinkles seen at rest) begin to fade in appearance or in some cases disappear.
Brilliant Distinctions Program
Members of Allergan's Brilliant Distinctions Program receive special offers and invitations for Allergan products.  Members earn points for their aesthetic services and those points can then be used for money-saving coupons for future aesthetic treatments with Allergan products.  Membership is free and may be found on the Brilliant Distinctions website.